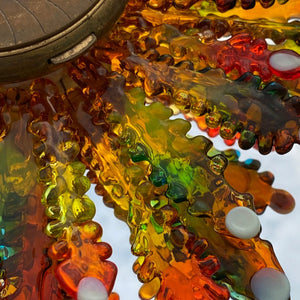 Loretta Studios & Gallery
Groovy Glass Gang Event
Regular price
$0.00
$0.00
Unit price
per
Members of the Ottawa glass community gather at Loretta Studios to discuss all things glass.
We invite participants who do flameworking, fusing, kiln forming, kiln casting, furnace work, stained glass, mosaics, enamelling and any other form of glass fabrication to join us for an evening of discussion. 

Meetings are from 5-7pm on the fourth Friday of every month.