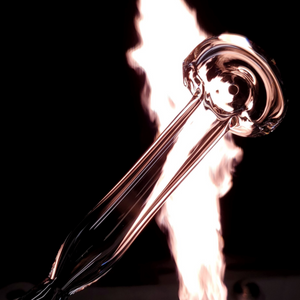 Loretta Studios & Gallery
Pipemaking (borosilicate) - One Day Workshop
Regular price
$207.00
$0.00
Unit price
per
Saturdays
10:00 am to 4:00 pm
Cost: $275.00 (plus HST)
Instructor: Drew Rankin of Drewski Glass
This class is most beneficial as a secondary class to Glassblowing with Borosilicate, however is open to students of all experience levels. We will cover a brief history of the glass pipe art movement and an overview of the different types of pipes as well as an introduction to the tools, torches and materials. Students will then learn the steps required to make spoon pipes with some basic colour application.
Tools and materials are provided for the class.
Due to the nature of glass, students will have to return to pick up their finished pieces after they have been annealed.
Please email us if you have any questions. 
Class full? Join our waitlist here.